Please fill out the questionnaire below. If you would like to reach us, our phone number is listed on the top of this page.
..
If you love working outdoors, then we might make a great team!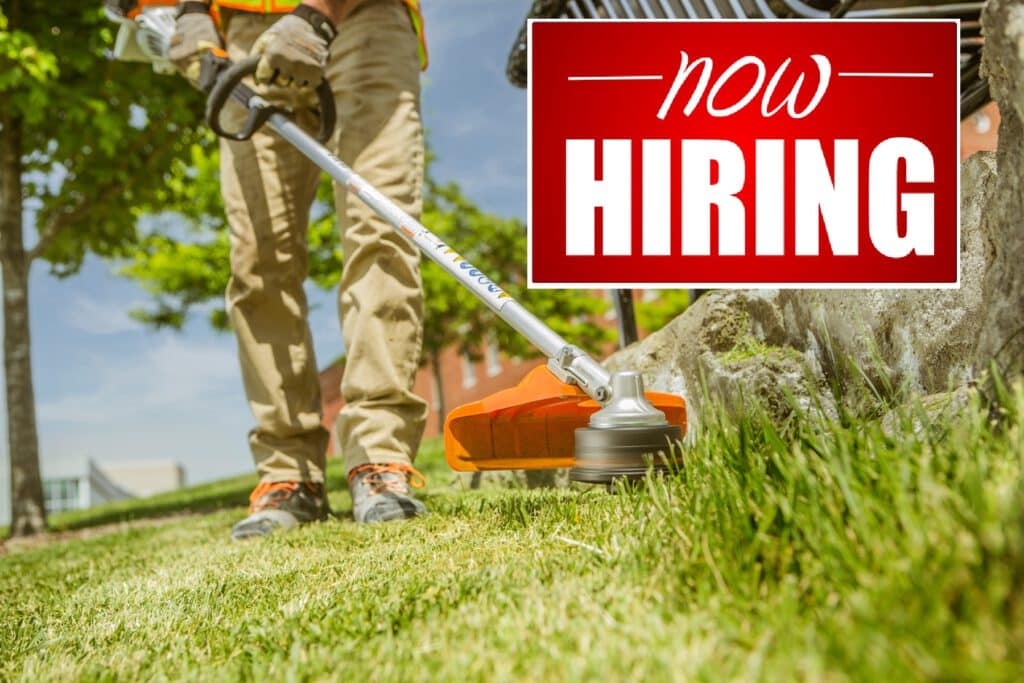 We are looking to hire a hard-working, enthusiastic individual with a positive attitude. We are willing to train the right person — experienced in lawn care is not a requirement.
We are looking for someone with a great attitude who knows how to weed eat and edge professionally (not just your own lawn), though we are willing to train.
We work M-F (and occasionally Saturday – not often). This is a physical job and requires high-pace work ethics and endurance in hot weather.
Must have dependable transportation to our Spring Hill meeting location.
We respect the noise ordinance of the City of Spring Hill and start at 9 am.
We give paid lunch breaks and other awesome bonuses and perks!
We prefer someone with a valid driver's license, but not necessary if you have reliable transportation or close enough to walk to our meeting spot.
Must live within 20 miles of Spring Hill, TN 37174. If you're too far away, we won't respond and your application will be deleted.
We are a local small family run lawn care business with tight-knit crews. We retain our employees because we treat them well. You'll feel the comradery we share. If you're a team player, then we will be a good fit.
Must be able to:
Handle the summer heat
Lift and carry 50+ lbs
Work on your feet
Start and run a weedeater